JSMedia – Queen's University at Kingston, also known as QUK, is a public research university in Kingston, Ontario, Canada. The university owns more than 1,400 acres of land in Ontario and in England, including Herstmonceux Castle. It also has a strong international reputation, with a presence in more than forty countries. For more information, visit QUK's website. The university is also known for its strong commitment to the arts, as well as its programs and activities.
The university's Coat of Arms is a symbol of excellence. The University Council and Senate are responsible for making sure that the school remains on track with changing times. For more information, visit Queen's Encyclopedia. The institution also has a website dedicated to student life. For students who are interested in the arts and literature, QU has a large community of performers and artists. The campus is beautiful, and there are hundreds of clubs and organizations to join. You can also complete paid internships, explore a new culture through study abroad, and more.
The university has over thirteen thousand alumni, including academics, business leaders, and government officials. There are 57 Rhodes Scholars and four Nobel laureates among its alumni. Founded in 1864, QU has been steadily growing since the end of World War II. In the 1960s, the university was experiencing a demographic boom and embarked on a building program to keep pace. Today, Queen's offers a wide range of programs and is one of the most comprehensive universities in the world.
Queen's University at Kingston Offers Online Scholarships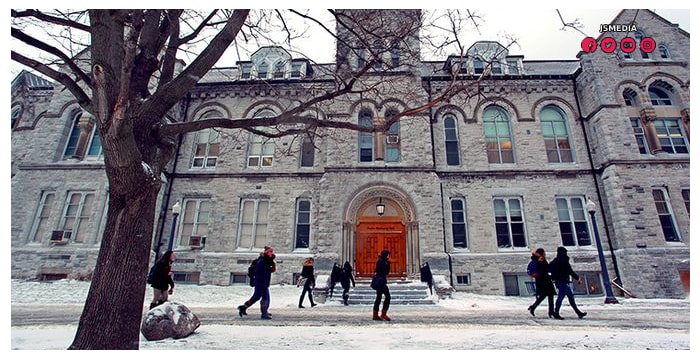 NEWTS Week – Known as 'New Students' Week, NEWTS Week is an orientation week for incoming students. During this week, the University hosts social events and activities for students. You can also explore the friendly, historic town of Kingston. Its sports facilities are also exceptional. And if you like the outdoors, Queen's has a swimming pool and outdoor tennis court. The school's facilities are also excellent for active lifestyles.
With its diverse student body and diverse student population, Queen's campus attracts students from all over the world. More than 90 percent of the full-time student body is local, and most students come from outside the city to study. However, there are a number of other advantages for the university's students. The campus is easily accessible from the downtown area. It is home to many international students. There are also international exchange programs and graduate programs.
The school has been recognized by the Council of Higher Education of Canada as the "top research university in Canada" and is considered a top-tier institution. The school offers a variety of programs ranging from arts to science to engineering to law and medicine. The school has a large library and one of the largest nongovernmental historical archives in the country. This is a great place to study, and it will make you a better human being.
The university's athletic facilities are a major draw for students. It has a wide variety of sports facilities for students. In addition to athletics, there are also other ways to get active on campus. The Queen's Players, a sketch comedy and improvisation troupe, regularly perform at the Kingston Time To Laugh Comedy Club. The group produces three shows a year. All of them involve alcohol consumption. They are a great way to make friends and have fun!
The Queen's University is a prestigious institution with a rich history in the arts and sciences. Its employment rate is high. After graduation, ninety-one percent of students are employed within six months of graduation, which is much higher than the provincial average of 86.5% or 92.2%. So, getting an education at Queen's is a smart choice for those who are looking for a high quality education.
The university is known for its student-run publications. Its main student newspaper, the Queen's Journal, dates back to 1873, and is the oldest student newspaper in Canada. It publishes twice a week during the academic year. Golden Words, a weekly humour publication, is a rival of The Journal. Both publications are published on the same day on Wednesdays. If you're interested in what's happening at QU, you should read up!