JSMedia – The Khalifa University is a public research university located in Abu Dhabi, United Arab Emirates. It also has a satellite campus in Sharjah. In the QS world university rankings of 2022, Khalifa was ranked 183rd. In this article, we will explore the school's strengths and weaknesses. We'll also take a closer look at some of its programs. Hopefully, this article will provide you with an insight into the institution's reputation.
The scholarships offered at Khalifa University vary in amount and duration. There are partial and full scholarship options. The President's Scholarship is the highest tuition grant and is only open to international students with a 3.3 cumulative GPA or higher. Partial scholarships are also available to international students with a high academic record, but must have at least a 3.0 GPA. The deadline for applying for a scholarship is April 15th, so don't delay!
In addition to offering a variety of programs and degrees, Khalifa University has many centers and clubs where you can develop your own ideas. The university's Innovation Center is one such center. It's purpose is to develop and turn patents into start-up companies. The Innovation Center assists young innovators with finances and technical support so that they can focus on developing their idea. If you're interested in applying for an academic scholarship, visit the university's website or follow them on social media.
The Scholarships and Programs at Khalifa University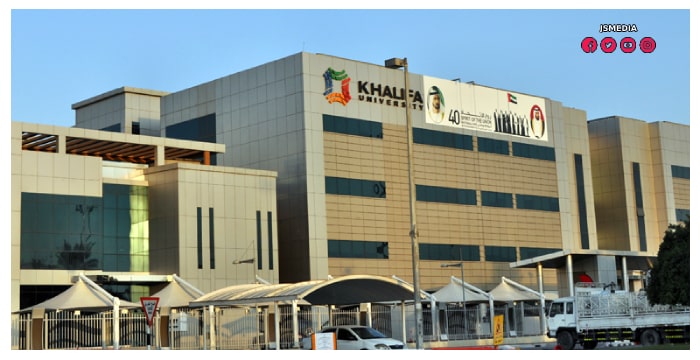 The university offers undergraduate and graduate programs in a variety of fields. Undergraduates can study a Bachelor's degree in Mechanical Engineering or Environmental Engineering. Graduates can pursue a Master's degree in Architecture. The school has an online application process and you can apply for a Masters program in the School of Engineering. The admission process is straightforward and you can apply at any time. The Graduate Admission Portal also offers information on scholarships at the school.
The Office of Technology Management and Innovation is responsible for commercializing discoveries made by Khalifa University's faculty. It helps faculty and researchers turn their innovations into commercial opportunities through startup companies, licensing their research to industries and collaborating with other educational institutions. Its focus on creating value is one of the university's differentiating features. Its mission is to be a global leader. With such a focus on innovation and entrepreneurship, the university strives to be the most innovative place to learn.
In the May 2018 edition of the Times Higher Education (THE) Young University Rankings, Khalifa's student population was just over one million. Nevertheless, the university is a major economic player in the UAE and is part of a large international network. Its high quality and exemplary student-to-faculty ratio make it a leading choice for engineering and science students in the region. Its renowned faculty and students are a vital part of the UAE's economy.
The university has several leading research institutes and centers. It has a reputation for academic and research excellence. Currently, Khalifa University has 18 research centers and 36 departments. The UAE's top universities are globally recognized and have strong academic and research programs that address the challenges that the region faces. This means that the UAE is a world leader in the engineering field. Its innovative culture and global outlook is the driving force behind the advancement of the technology industry.
The university's acclaimed academic programs are renowned across the world. The KUSTECH has over 900 students, making it one of the top universities in the Middle East and North Africa. The institution has the best student-to-faculty ratio in the entire region. It is also home to many internationally renowned professors. Its innovative faculty and state-of-the-art research facilities ensure that its students are equipped to thrive in today's knowledge-based economy.
The university's Graduate Research and Teaching Assistant (GRTA) scholarships are designed to support qualified international students in the university's graduate programs. The scholarship offers generous remuneration and benefits for graduate assistants, and depending on the student's status, the program may even be free or affordable. In addition, KUSTAR provides scholarship opportunities for both full-time and part-time students. In the meantime, we encourage you to pursue a degree at KUSTU.