JSMedia – Hanyang University is a private research university in South Korea. The school's campus is located in Seoul and Ansan. The school is also known as Education Research Industry Cluster, and the name is derived from the former name of Seoul, which was used during the Joseon Dynasty. Located in an urban area, the university is highly sought after by international students. If you're thinking of studying at this school, here are some reasons why you should consider this private research university.
The Hanyang University is home to 15 colleges on the Seoul campus, 60 departments on the ERICA campus, and over two thousand students. Students from other countries can apply for the TOPIK Scholarship, which awards merit-based scholarships to outstanding international undergraduate and graduate students. This scholarship is awarded for academic excellence in any field, and is available to international MA-PhD students. Applicants should meet the university's admission requirements as well as demonstrate that they have academic potential.
The school's educational philosophy, "Love in Truth and Deed," encourages its students to become global citizens. This is reflected in its interdisciplinary programs and civil service activities. The institution's Center for Global Entrepreneurship was established in 2009 and has a Support Center for Alumni Entrepreneurs. Whether you are an aspiring business owner or a student pursuing a degree in the sciences, Hanyang offers a wide array of opportunities for you to pursue your goals.
Why Study at Hanyang University? Here Must You Know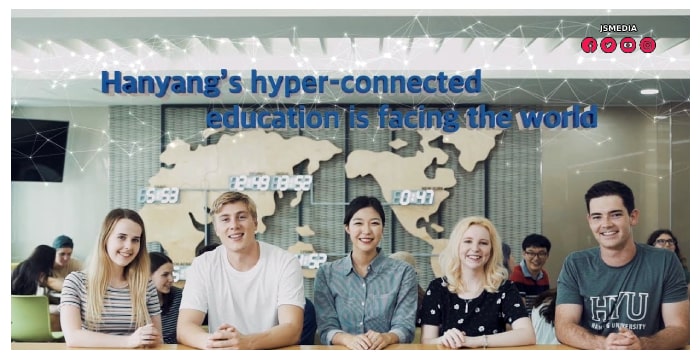 The university offers internship opportunities and a variety of student services to aid students in their studies. The campus is equipped with residence halls and cafeterias, a health care center, and a bank. However, you will have to submit extra documents, such as your birth certificate, passport, and insurance policy, to be considered. The application process closes on 18 March 2022. If you want to apply, don't wait until then.
The university has a reputation for engineering and has 300,000 alumni working in various fields around the world. For over 70 years, the university has earned the nickname of 'Engine of Korea' due to its high level of competitiveness and innovative spirit. The school is open to all international students, so you should apply to the one that suits you best. And don't forget to submit your application early! You should also ensure that you are prepared to pay a hefty fee.
There are two campuses of Hanyang University. The main campus is in the city of Seoul and the Ansan campus is in the suburbs. Besides being located in Seoul, the university has two campuses in Ansan. You can apply for a program that suits your goals. If you're not sure where to start, here are the benefits of this program. Its tuition is dependent on the program you choose. You must apply in a few different semesters to be eligible.
The Global Korea Scholarship is for international students who want to study in Korea. This scholarship offers KRW 500,000 to international students for 12 months. If you have an 80+ GPA, you can also apply for the Global Korea Scholarship. The only requirement for applying is to be a Korean citizen or a citizen. If you're not a native speaker of the language, you can apply for an exchange program in any of these fields.
The Global Korea Scholarship is offered for master's and doctorate degree programs at the university. It is open to international students who have a bachelor's degree or equivalent. To qualify for the program, you must have completed at least one semester of your program at Hanyang University. If you're a foreign student, you can apply for a scholarship through an overseas agency. You can also apply for a Korea government-sponsored public bicycle pilot program.
HISP is a scholarship that awards a student full tuition for one semester. The amount of this scholarship depends on the student's academic performance. If you're studying abroad, you can apply for this scholarship as long as you have a valid TOPIK certificate. In addition to that, the scholarship is only available to students who are currently enrolled at Hanyang. You can also apply for an international exchange program at Hanyang to study abroad.