JSMedia – Located in the Indonesian city of Bogor, the Bogor Agricultural University is part of IPB University, a state-run agricultural university. It provides agricultural and veterinary sciences. It offers a wide range of undergraduate and graduate programs. The university is known for its specialized research and excellent facilities. Students can earn their bachelor's or master's degrees in a variety of fields, including agriculture, animal science, and veterinary medicine.
The university has five campuses located in Bogor. Located in a picturesque area of Central Java, the campus is a haven for students, professors, and researchers. The school is an eco-friendly one, boasting 44 electric cars, 20 gas-fueled buses, and 15000 bicycles for students. On campus, students can take advantage of a wide range of facilities, including purpose-built classrooms, well-stocked libraries, a seed centre, dining halls, and a recreation center.
The Bogor Agricultural University is one of the largest universities in Indonesia, and its students come from all over the world. It offers various study options and has a diverse student body. Its interdisciplinary curriculum includes study in tropical agriculture and life sciences. Located about 60 km from the capital Jakarta, Bogor Agricultural University is considered one of the leading state universities in the country. The university has long-standing collaborations with related institutions and foreign universities, and offers innovative and vocational programs to meet the needs of its diverse student body.
Scholarships to Study at the Bogor Agricultural University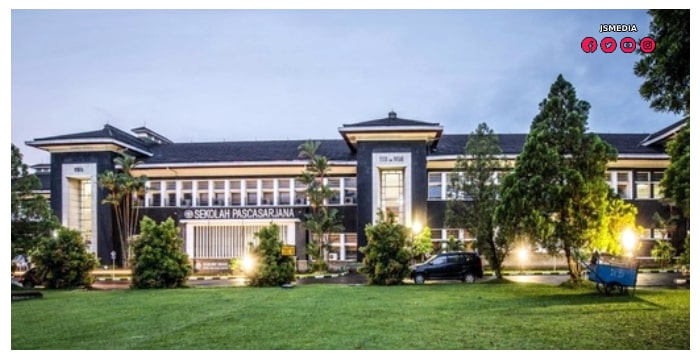 The Agricultural University of Bogor has an outstanding reputation for its academics. Listed among the top 100 universities in the world for agriculture and forestry, it attracts both local and international students. In the Times Higher Education Impact Rankings 2020, it was ranked 77th globally and 400th in Asia. With such a stellar ranking, it is no wonder that it has attracted so many international students to the area.
The Bogor Agricultural University has nine faculties and has received three Erasmus grants. The faculty of human ecology focuses on nutrition, family and consumer sciences, and communication and community development. A seed center is being developed at Leuwikopo, Bogor. It will focus on fishery and animal husbandry. The university has a strong international reputation. The graduates are highly sought after. The city has an excellent reputation for its agricultural education and is known as "The City of Rain".
The Bogor Agricultural University (IPB) has a strong international profile. It has been a major player in national development, especially in rural areas. Its uniqueness has made it a world-renowned institution. With its excellent reputation and many international students, it is now an important player in the agricultural sector. Its vision is to become a leading global education and research institution. Its independence has also given it a competitive edge over other universities in the country.
The University is a top university in the Southeast Asia region. Its quality of education is high. Its ranking in the QS World University Rankings by Subject Agriculture and Forestry is the highest in South-East Asia. The IPB has 24 research centers. The departments focus on agriculture, food, environment, and poverty alleviation. The human ecology faculty's flag is Tosca green. Its colors are a sign of good faith and hard work.
The Department of Biology (IPB) offers programs in the fields of biology, horticulture, and forestry. The Institute's undergraduate and graduate programs have been accredited A by the Indonesian National Association for Agricultural and Forestry Research and Development. The university offers a variety of international degree programs to meet the needs of the agricultural industry. The students will be provided with a variety of programs. The Department of Biology is committed to ensuring the highest quality of education in the world.
The IPB offers graduate-level education in all areas of agriculture. The IPB has 69 majors in the agricultural sciences and is Southeast Asia's largest and highest-quality research institution. It has many laboratory facilities and is supported by competitive research grants from overseas and domestic universities. Moreover, the IPB has an impressive number of visiting lecturers. The IPB has an extensive and diverse academic program. This university aims to provide a broad education to its students.